Creating a Family Bucket List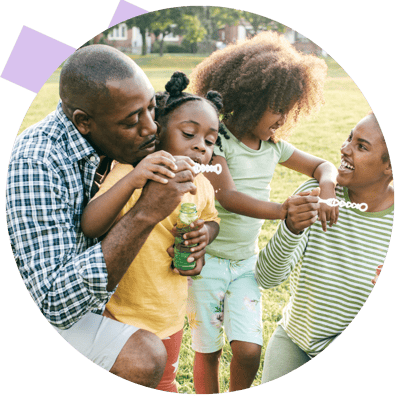 A family bucket list is a collection of activities and experiences that you hope your family can accomplish in the near and far future. Creating a family bucket list is an activity that'll get every member of the family involved and excited. Here's how to create one with your family!
You can start by gathering every member of the family together and telling them your idea about the bucket list. The younger ones will be excited, but you may hear some moans and groans from the teenagers. That's OK! Give everyone a pencil and a piece of paper to write on (or phones for the older ones). Here's what you can say to them:
"I want you to think of all the fun activities and experiences that we've had as a family. Now, think about if there are any activities that you'd like to do that we haven't done yet? No experience is too big or small. You have 15 minutes to list as many ideas as you can. Go!"
Encourage your family to think about things that they've always wanted to experience or places they've always wanted to visit. Allow them to hop on a phone or tablet to search for ideas. After the 15 minutes is up, reconvene as a family and go over the family bucket list letting each member share their full list. During this activity, you may find out things that you never knew about some of your family members. You'll learn more about their hopes and dreams, and you'll also discover the experiences that are meaningful to your children.
Next, work together as a family to compile a master list. Through discussion, some items on the list may need to be readjusted to make them more realistic. Your family may not be able to ride unicorns into outer space, but going horseback riding can definitely be a possibility. When working on your list, identify a timeline for reaching some of these goals. Try to complete the easier ones within the next couple of weeks if possible. Keep the bucket list somewhere that the whole family can see, and revisit it every so often.
A family bucket list is a great way to grow closer with your family as you all contribute to a future of shared positive experiences!


Bucket list ideas for families:
Go on a roadtrip
Visit a drive-in movie
Learn a new language together
Have a lemonade stand
Plant a garden
Go for a hike
Visit a new park
Sing karaoke
Go berry picking
Go star gazing
Have a backyard movie night
Have breakfast in bed
Go camping
Horseback riding
Visit a theme park